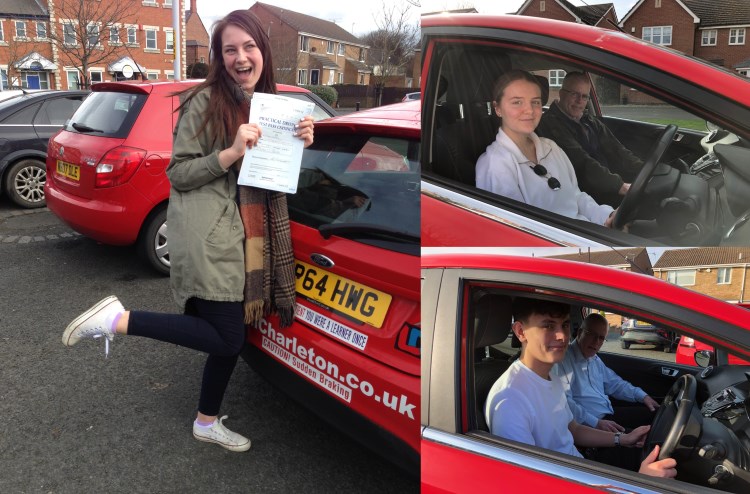 Block Booking of 10 hours – £310
Learning to drive, using the LD System, can be spread over several weeks and lessons can be booked individually or in a block at a discount. If you book a block of 10 hours you receive the LD driving skills DVDs and workbook when you pay for the block. Lessons are usually 2 hours long but can be shorter, depending on where you live.
Semi-intensive Pass Course – £1112
The training is spread over two or more weeks to suit your schedule. This is the most popular and successful form of intensive training. It is designed for people who want to pass the test quickly but at a comfortable pace.
The in-car training provided is 30 hours and includes the 2 hours for attending the driving test. When you add the home study, using the LD driving skills videos and workbook, the total duration of this course is around 40 hours. To make the best use of this training you usually need to have some driving experience, the minimum being an ability to use the clutch. If you are a complete beginner, the course would need to be extended to about 34 hours. We can discuss this when you call.
Hourly Lessons – £33 per hour
Some people prefer to pay for lessons by the hour. When you do a one-hour lesson with any driving instructor, the lesson will finish about 5-10 minutes before the hour. I recommend doing 2-hour lessons as it is better value for money, because you gain a few minutes in time and we can get more done. Initially doing the full 2 hours may not suit you, but we can do shorter lessons until you get used to spending longer in the car.
If you pay for lessons individually, the LD driving skills videos are not included in the lesson price, but can be purchased separately. Everyone receives a copy of the LDC Workbook at the start of their first lesson.
PassPlus – £190
Once you have passed your practical test and you can drive independently you may still feel unprepared for driving on your own. The optional Pass Plus course is designed to help you improve your skills and increase your confidence, and you may get cheaper car insurance. The course can be done at any time after passing your practical test, but is most useful in the first few months that you start driving on your own.
Pass Plus is a short course lasting for about 6-7 hours, and involves a minimum of 5.5 hours of driving.
The course covers six modules:
in town
in all weathers
on rural roads
at night
on dual carriageways
on motorways
Some of the subjects, such as night driving and different types of weather, are discussed, as time of day or local conditions mean that it is not possible to get practical experience of all subjects during the course. You don't take a test, but you are assessed as you do the course.
When someone does a Pass Plus course with me, they usually get to drive on roads and experience situations that they have not done before. If my pupil lives at the Coast we usually drive south through the Tyne Tunnel, and continue down the A1(M), so that they get to spend over an hour driving on the motorway. Then we head north up the western bypass, perhaps stopping briefly in one of the Metrocentre car parks, before driving through Gateshead and over one of the bridges in to Newcastle city centre. We might then drive up in to Northumberland gaining experience of the faster roads in the countryside, and also take in some minor roads involving fords, sharp bends, and farm entrances.
I take a flexible approach to planning the day, as long as the requirements for Pass Plus are fulfilled. For instance, my pupil may be keen to drive a route that they are expecting to have to do in the future, such as driving to work.