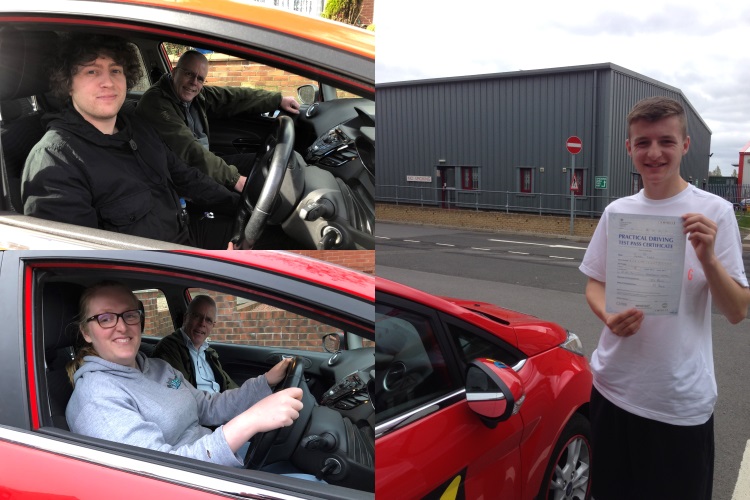 Your first driving lesson
Your driving lesson would start when I pick you up from home, school, college or work. If you are in the early stages of learning I would drive you to the area that we would be practising in. If it is your first lesson, we would start by getting you comfortable in the driving seat, adjusting the mirrors and showing you how to use the basic controls. This would probably take place in a large empty car park, where we can drive around in circles to get you used to the steering. When you are ready we could move to a quiet public road and do some moving off and stopping, and then later some simple left and right turns. I follow the LD System which is a structured way of learning to drive, and you will not be doing anything until you are ready for it.
More experienced learners
If this is your first lesson with me, but you have already got some experience of driving, I would drive you to a quiet area where I can assess how far you have progressed, and then I can give you some idea of what we need to do to get you up to the right standard to pass the driving test and continue driving safely.
Picking you up
I regularly pick people up from home, work, college, or school. If you are travelling home from somewhere outside of my area, I can also collect you from a Metro station such as Four Lane Ends.
Book with Phil Charleton, get taught by Phil Charleton
With larger driving schools you may get a different driving instructor each time you have a lesson, so that means you have to get used to a different person and a different car each time. When you book a lesson with Phil Charleton LDC, your lesson will be with me, Phil Charleton, and you will get to drive my car every lesson. That means you learn to drive more quickly.
No car-sharing
You will be the only pupil in the car for your lesson. Some driving instructors pick up a new pupil before the end of the previous lesson, and the last pupil then drives home before the new pupil takes over. I don't do that. You get my full attention for the whole lesson.
Two hour lessons
Your driving lesson will be just under 2 hours long, as I aim to drop people off within 5-10 minutes before the end of the 2 hours. Many driving instructors do 1 hour lessons but still drop people off just before the end of the hour. This means that a 2 hour lesson gives you much better value for money. If 2 hours sounds a long time, we can start with one hour lessons to get you used to being in the car.
Also, if you live at the coast we need to do 2 hour lessons so that we can spend enough time in the area where the driving test routes are.
PassPlus
I am registered to teach PassPlus, so once you have passed your test you can then do the PassPlus course to gain more experience. This course lasts 6-8 hours and can be done over a full day, or two half-days. It covers driving in city centres, all weathers, rural roads, dual carriageways, motorways, and at night. Doing PassPlus gives you vital experience so that you can cope with the different situations that you are likely to encounter. It is also fun, and can reduce your insurance premiums significantly.